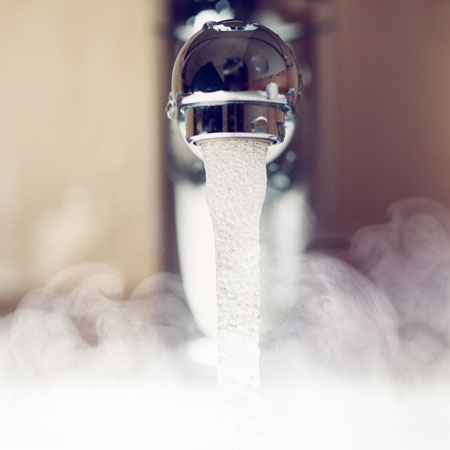 Northern Beaches hot water system repairs
Emergency hot water system repairs and replacement service available 24 hours a day, seven days per week on the Northern Beaches.
Constant hot water is of utmost importance to  any property and as such any problems a response from North Beachside Plumbing will be immediate. Any problem from relighting a gas pilot light to tank replacement will be completed.
We offer free quotes are on hot water tank replacement.  A range of options are available for tank replacement, including upgrading or moving your tank from inside to outside.
We can even replace your existing hot water system with the same make and model tank or upgrade you from electric to gas.
Gas instantaneous hot water systems are recommended.  These free up space down the side of your house with a replacement of a storage tank to an instantaneous hot water system while also saving money in energy savings bills. An instantaneous tank only heats up when the hot water tap is open giving you instant hot water that will never run out ensuring no cold showers through the cold winter season. This compared to the storage tank that is maintaining the heat in the tank 24/7. Gas instantaneous hot water is an excellent choice for families.
Contact Andrew and his friendly team for prompt hot water heater service or a quote to upgrade to gas instantaneous. Call 1800 99 58 58, send an email or complete our enquiry form.
---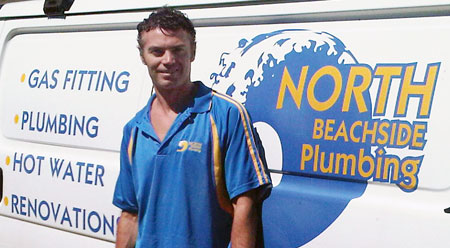 Northern Beaches Hot Water System Repairs & Installations
Andrew and his team provide complete plumbing service and are licensed to undertake all your residential, strata and commercial plumbing repairs and maintenance work. They are available and efficiently complete all jobs – big or small – including changing tap washers, clearing blocked drains, pipe replacement and plumbing for kitchen and bathroom renovations.  We can install gas fittings for BBQ's and heating systems and rainwater tanks.
The benefits of using North Beachside Plumbing
Contact Andrew, licensed plumber and owner of North Beachside Plumbing for all your Northern Beaches plumbing repairs and emergency service – 7 days. We are your local plumber who lives on the Northern Beaches and services all suburbs on Sydney's North Shore.
Call 1800 99 58 58   Text 0431 000 400   Online Quote
Convenient payment options. Mobile Eftpos, Visa, Amex and Mastercard.